Cold! If the thermometer had been an inch longer we'd have frozen to death.
-- Mark Twain
SOOC-- I added a vignette in Picnik and then brought it back to Picasa, where I increased the shadow a bit. This photo was taken at night outside, with only the only light coming from the streetlight.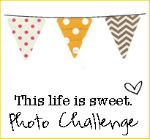 We've been iced in! This is a macro of the pompous grass , showing the leaves encased in ice. This photo was taken using my flash, enhancing the darkness behind it.