We're all looking for inexpensive ways to decorate this year. I was able to put together this pretty basket filled with seasonal goodies I already had around the house... it adds a pop of color, and it smells good, too!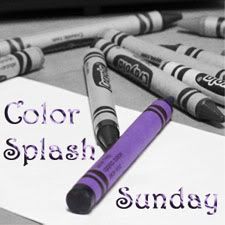 SOOC (Straight Out Of the Camera)
First, I sliced oranges and arranged them on a baking sheet lined with parchment paper. They went into a 200℉ oven for two hours, until the peels were dry and the fruit was translucent. I wasn't very careful about how thick I cut them, so I had to leave some in a little longer.
I sent my girls out to collect pinecones and fir tree sprigs. When the oranges were cooled, I cut them into quarters and inserted them into the the pinecones. Next, I lined the basket with the fir tree sprigs and placed the pinecones on top.
I placed the basket in a corner plant shelf, surrounded by bright and colorful bubble lights. How fun and festive!
EtsyBloggers Team Blog Carnival, December 3.
Share a holiday item that you created and tell us a little bit about it