My latest digital scavenger hunt! Enjoy!
Black and White/Shadow Shot
I love the pattern of the shadow on this pedestrian bridge!
I Ate This
Well, technically, the only thing I ate is the turkey... (the mashed potatoes and stuffing were cooked earlier)


I was saving room for this!
Seriously, y'all. This is what I look forward to all day. A piece of White Christmas Pie (an old family recipe) and a piece of Cherry Pie. They must be on the same plate, they must be touching. Yum, yum yum yum yum.
Historic/Color Splash
This one room schoolhouse sits at the entrance to our favorite park! You can read more about the schoolhouse here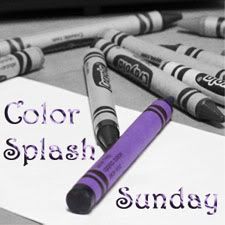 Off-Center
The trunk of this tree starts out front and center, and ends up... not.
The End
My two-year-old daughter, at the end of the day. She loves this Popeye doll. I didn't realize until now that he looks just a little creepy beside her.


Want to participate, too? Click on the "Scavenger Hunt Sunday" button in the right column! You can also link to the other participants there, and see their interpretations.